category__and
[tpg_get_posts category__and="flowers, purple flowers"]


---
---
By category__in
[tpg_get_posts category__in="flowers, purple flowers"]


At Agecroft Hall, I noticed this tiny flower in the early spring.
On a walk in Durres, I found this beautiful flowering bush.  And this text has been added to test the more-link.
(read more…)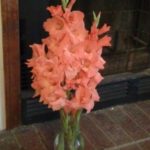 My gladiolas bulbs seldom disappoint. To me they signal that the cold weather is gone for a few months and it's time to turn on the air conditioner.
Shrimp plant – image is embedded in post and no featured image is set.
---
---
By category__not_in
[tpg_get_posts numberposts=1 category__not_in="flowers, purple flowers"]


---
---
By tag and sticky post
[tpg_get_posts tag="flowers" ignore_sticky_posts="false" ]